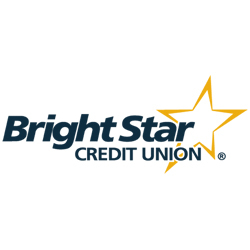 BrightStar Credit Union
Commercial Portfolio Sales & Service Specialists - Sunrise
Sorry, this job has expired.
Plantation, FL, United States
Immediate Openings for Commercial Portfolio Sales & Service Specialists in Sunrise!
BrightStar Credit Union is committed to creating a diverse work environment where everyone has an opportunity to succeed. We are dedicated to empowering the careers of our team. Our work environment is service-oriented, fast-paced and fun.
We are currently seeking a Commercial Portfolio Sales & Service Specialist to join us at BrightStar Credit Union!
The Commercial Portfolio Sales & Service Specialist will serve as a sales and support resource to the Commercial Lending Department, working closely with the Portfolio Manager and Commercial Support Specialist. Primarily, this role will ensure our MBL Portfolio is compliant with our internal MBL Policy, as well as NCUA policies, guidelines, and procedures.
Responsibilities:
MBL Portfolio Outreach with the purpose of completing periodic reviews and deepening relationships, in an effort to deliver on our BRIGHT Service value proposition as well as uncover new opportunities
Serve as branch and Member Service Center liaison to the Commercial Lending Department, assisting with branch service and sales inquiries
Follow-up with in-branch/online inquiries to completion
Assist current members with service requests, as needed
On a daily, weekly, and monthly basis, track loan payments in order to effectively address any past due loans
Create reports, as needed for Commercial Lending Manager, Business Loan Committee, Vice President of Lending, and Board of Directors
Review financial data and have a thorough understanding of the overall state of the portfolio
Prepare request of required financial statements and proactively communicate with our members
On-going communication with members, as well as underwriters and loan processors in order to ensure reviews are completed in a timely manner
Establish memberships, maintain and evaluate new relationships for potential sales opportunities
Properly track loan covenants, property taxes and insurance, in order to ensure each relationship is compliant with the requirements of their loan agreement
Process less complex business loans, as needed and work directly with loan processor and underwriter through analysis/Credit Approval Memorandum completion
Maintain knowledge with training: BSA Compliance – every employee is required to uphold the credit union's compliance with the Bank Secrecy Act and anti-money laundering policies and procedures. Specific functions with BSCU will take into consideration the awareness of unusual or suspicious activity that is relevant to the department.
In addition to any other assigned training courses, on-line BSA and OFAC courses must be completed at least annually, as made available by the Training and/or Compliance Department.
Maintains comprehensive knowledge of the Bank Secrecy Act, Customer Identification Program, USA Patriot Act, OFAC, Fair Lending and Credit Card Act.  
Qualifications:
Display excellent written and verbal business communication skills
Strong background in Microsoft Office, specifically Word, Excel and PowerPoint
Bachelor's Degree with a concentration in a business & finance related field preferred
2-3 Years of related work experience, at a minimum
Prior work experience in a Community Bank or Credit Union preferred
Knowledge of Commercial Credit analysis with an enhanced focus on Commercial Real Estate
Strong Organizational, Analytical and Recordkeeping skills
Effective time management skills
Effective Interpersonal Skills:
A significant level of trust and diplomacy is required in addition to normal courtesy and tact. Work involves extensive personal contact with others and is usually of a personal or sensitive nature. Work may involve motivating or influencing others. Outside contacts become important and fostering sound relationships with other entities (companies and/or individuals) is necessary.
Physical Requirements:
The physical demands described here are representative of those that must be met by an employee to successfully perform the essential functions of this job. Reasonable accommodations may be made to enable individuals with disabilities to perform the essential functions. While performing the duties of this Job, the employee is regularly required to sit; use hands to finger, handle, or feel and talk or hear. The employee is frequently required to walk and reach with hands and arms. The employee is occasionally required to stand and stoop, kneel, crouch, or crawl. The employee must frequently lift and/or move up to 75 pounds and occasionally lift and/or move up to 75 pounds. Specific vision abilities required by this job include close vision, color vision, and the ability to adjust focus.
Work Environment:
The work environment characteristics described here are representative of those an employee encounters while performing the essential functions of this job. Reasonable accommodations may be made to enable individuals with disabilities to perform the essential functions.
Our Benefits:
BrightStar Credit Union has established a variety of employee benefits programs designed to assist employees and their eligible dependents. We believe our employees should have the means to live a healthy, balanced lifestyle outside of work allowing them to be at their best professionally. Below are some of the benefits our team members can benefit from.
Competitive Salary 
Health, Dental, Vision 
Life insurance at no cost, plus supplemental and dependent life insurance if needed 
Long Term Disability at no cost 
Flexible Spending Accounts (FSA) 
Employer contributions to health savings accounts (HSA) 
401k with Roth option & matching contributions. 
Paid Vacation and Sick Time 
Paid Holidays 
Educational (tuition) assistance 
Career advancement 
Employee Assistance Program (EAP) 
Health Advocate 
Monetary rewards for employee referrals 
Snacks at Work program 
BSCU Financial Discounts
BrightStar Credit Union is an Equal Opportunity Employer. BrightStar Credit Union is a Drug-Free Workplace.
nhfq9z4szkfc
629376612